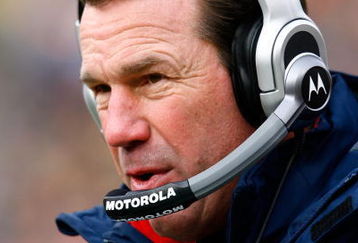 The extension for Texans head coach Gary Kubiak has become official, as the team has officially announced that he will remain the teams head coach through the 2012 season. The Texans went 9-7 in 2009, the franchise's first winning record. Houston is 31-33 in Kubiak's four seasons, though the team is still seeking its first playoff berth.
The 48-year-old Kubiak took over the Texans in January 2006 after the team finished 2-14. His original contract was due to expire after the 2010 season.
Owner Bob McNair says he's disappointed that the team missed the playoffs again last year. But he says the team showed "a lot of progress" and he wanted to maintain continuity by keeping Kubiak in charge.